*Click on a bubble for more info
What is Ceres?
Ceres is a suite of software and hardware products designed to help small and medium-sized farms with automation and precision agriculture. Large farms make extensive use of technology to improve yields and manage costs, but much of that technology is priced out of reach of smaller farms.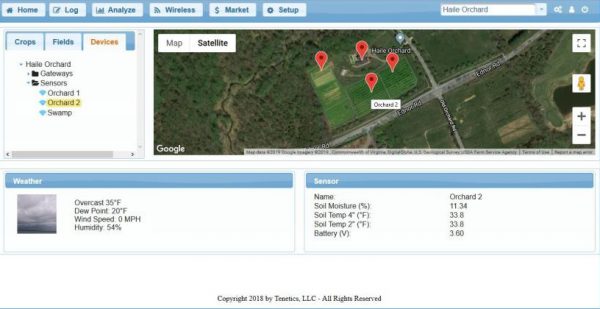 Key Features
Ceres' free tier of service offers many key features that help farmers organize their business and reduce paperwork. The free tier is not a teaser; it is fully functional and offers a rich set of features including:

Field Mapping

Weather service integration

Crop planning

GDD Tracking

Activity and issue tracking
Plan your crop and activities through your phone or computer
Farmers can replace their paper logs with digital data entered in the field using any Android cell phone or tablet. Phones provide GPS location data and the option to include photos in logs. Data is stored securely, accessible anywhere, and automatically backed up. Use your phone or computer to plan your crops and activities and to analyze your data through comprehensive reports.
As farmers seek increasing automation, they can add capabilities at low cost including:

Wireless monitoring (soil moisture, temperature, rainfall)

Irrigation automation

Cost accounting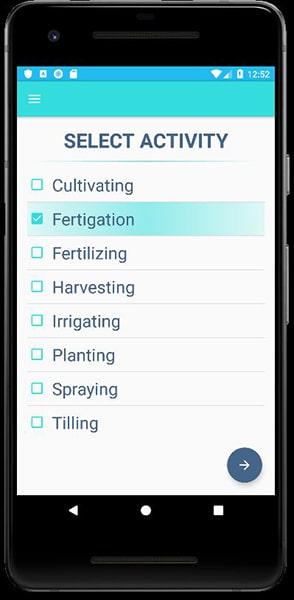 Farm Smarter
Understand your costs for each crop.  Manage water usage. Fewer pests and diseases. Generate regulatory reports automatically.