Ceres wireless irrigation controls allow you to manage your irrigation remotely and automatically.  Breakthrough control technology means remote valve control without running wires or solar panels; all you need is a Ceres wireless sensor/controller and Ceres valve.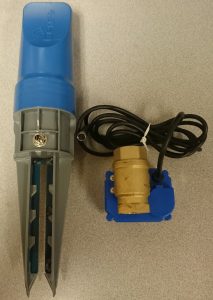 Available in DN15 (1/2″), DN20 (3/4″), and DN25 (1″).  Brass valves with stainless ball for durability and long life.  Waterproof connector and cable.
Controller senses and reports soil moisture levels and also controls valve according to your schedule or automatically based on measured soil moisture.
Recommended for use with T-Tape* / Drip irrigation systems.
For more information, contact Tenetics or your Ceres dealer.
Ceres is a registered trademark of Tenetics
* T-Tape is a registered trademark of Rivulis